One of the reasons SEO is considered hard is the fact that it's constantly changing. But that's how it's supposed to be to give room to everyone to grab a good position on SERPs.
There are different things that pop to my mind each time Search Engine Optimization is called. Generally, you are going to hear of Content and Technical SEO.
For beginners, these terminologies may be overwhelming. I do understand the confusion because I was once at that point. But these are quite simple jargons to understand. However, implementing them may be a serious nightmare.
In this post, I will be focusing more on Content SEO, dealing with best practices and what really affects it. By the end of this post, you will get a firm understanding on what Content SEO is and how it helps your ranking and natural visibility.
Let's quickly breakdown these four terms:
SEO (Search Engine Optimization): This is basically everything that's done on or off your blog to get it indexed and ranked on SERPs
SERP (Search Engine Result Pages): This is simply the pages that display results after running a search action.
Content SEO: This is any marketing activity that actually affects your content to cause its rank on SERP. We will be dealing with this below.
Technical SEO: This are the technical aspects of your website that affects its ranking. They include – Server configuration, theme programming, plugins, mobile friendliness and general load speed of your blog
Top factors that affect your Content SEO
Content SEO is just about writing content that should rank and drive traffic. In today's SEO, content is actually the key ranking factor and this hugely depends on the smartness and SEO knowledge of the marketer.
Content SEO is further split into On-Page and Off-Page SEO. On-Page is about the content you create and publish on your blog while Off-Page is about what happens on other websites to affect your search engine positioning.
On-Page Content SEO factors
Google and other search engines have massively grown to lay more emphases on quality content. In the early days of SEO, black hat technics could be implemented to manipulate ranking for poor quality content. But this has changed. Here are the content factors that affect your ranking:
1 - Semantic Optimization
I won't be talking about keyword optimization because that's gradually faded out. Gone are those days when carefully placing your keywords on your articles would get you a good position on SERPs.
We were told to place the keyword in article title, meta description, content introduction, heading tags (from <h1> to <h6>), image tags, etc.
Don't get me wrong. These are still all necessary. But the truth is that it won't have a big impact on your ranking. Google no longer looks at keyword occurrences to measure the worth of your content.
Keyword optimization only helps Google with an idea of what your content is about. But Semantic Optimization is what affects your position on SERP.
Semantic SEO is about writing for the intent of the keyword. It's about covering a topic, providing answers to every possible question that may be rooming in searcher's mind.
Let's look at this crazy example on Google to tell you it's not about placing keywords in titles: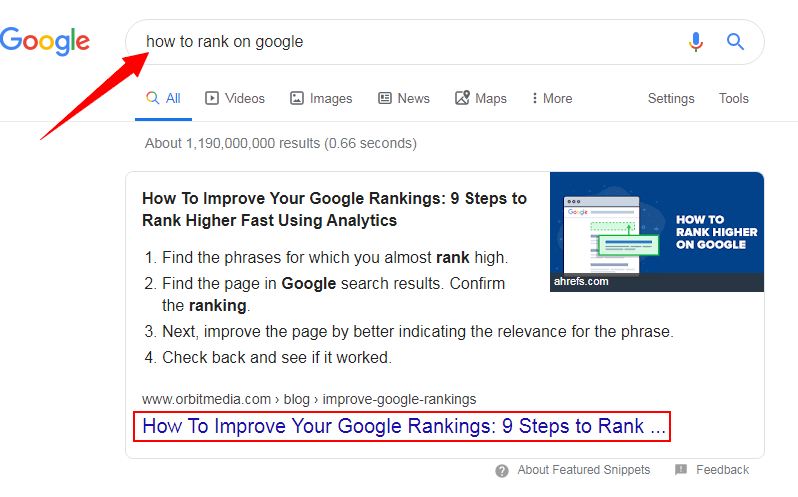 What Google thinks is the best content for the keyword "how to rank on Google" does not even have the keyword in the title or permalink of the page. To even make it more mad, the keyword only appears in a comment on that article.
Again, the top entry on Google for this keyword doesn't even have the highest number of backlinks (though it's not just about the numbers)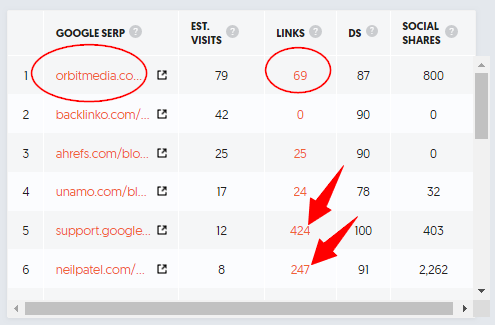 Here you find out articles with more backlinks are ranked below. This just goes to prove that topical relevance is becoming more are more important in ranking your content on SERPs
2 - Content Length
Your content length affects your SEO relevance in two main ways:
It keeps your readers longer on the content which increases your dwell time. Whether dwell time is a ranking factor or not, it indicates to Google how much your readers find your content useful.
It allows you to create more in-depth content. The longer the content, the more you are able to cover the topic and rank for several keywords.
Short-form content still ranks on SERPs. But this must be eased by other factors, including a low level of competition and domain authority.
Long-form content that ranks is not just about the words that fill the gabs. The topic discussed must be covered in-depth to trigger user engagement.
3 - Content Intro and formatting
Did you ever know that your content introduction and the way you format your text could have an effect on your SEO?
The truth is that Google is beginning to list and interpret your readers' activities on your site. What they do (the time they spend on your site, social shares, comments, etc) tells Google the level to which they appreciate your content.
As Google seeks to show the best content on SERPs, poor signals from user engagement could mean a drop in ranking.
Search engines won't read your introduction and say whether it's good or bad. But once readers don't get hooked at this point, they will click away so soon. This may lead to pogo-sticking, low dwell time, etc.
Work on your theme fonts, use short paragraphs, few sentences in paragraphs, headings, relevant graphics, etc to encourage readers to hang on for a little longer
Off-Page Content SEO
 4 - Backlinks and Mentions 
Of Page content SEO is mainly about two things:
When other webmasters and bloggers mention your brands on their blogs or link out to your content, it gives your SEO a positive impact. As backlinks (both do-follow and no-follow) are still strong ranking factors, content marketers scramble for them.
How do you get these backlinks to improve your search ranking?
Create super useful content that will cause readers to mention and link to it.
Connect with like-minded content marketers and link out to their content. Some of them may reciprocate with links and mentions.
Submit guest posts to other relevant sites. This is one of the ways to get backlinks fast and easy.
Hire reputable SEO companies to create your backlinks and boost your SEO.
Recommended: 10 reasons to hire SEO professional consultant
Conclusion
If you want excellent search results for your digital marketing business, you should work hard on your Content SEO. Create useful content and focus more on quality.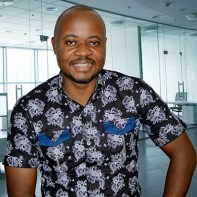 Enstine Muki
Certified Cryptocurrency Expert, Problogger and Serial Entrepreneur
 Enstine Muki from Douala in Cameroon, is a happy dad and husband since 2008. He has been working online since 2005, creating websites and web applications.