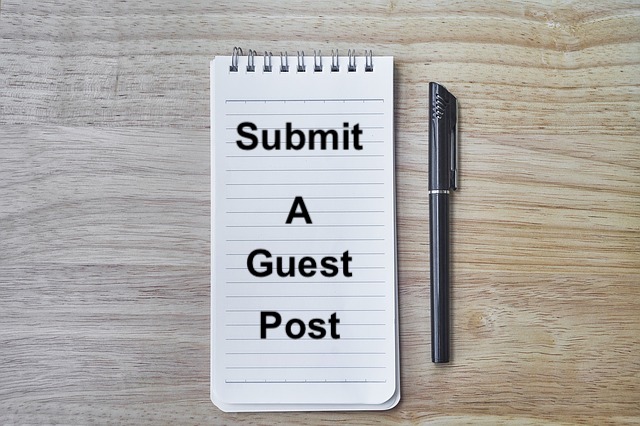 Want to contribute an article to this blogging resource?
Then, kindly read carefully the following to get approval for your guest post here at BlogCD. BlogCD is one of the latest and fast-growing blogs in the field of "blogging" and "online marketing" niches. The core purpose of the blog is to help you to reach out to a blogging community with ample values, share your expertise with the community, and most importantly providing values to the entire community.
How Can You Become a Successful BlogCD Contributor?
To become a regular contributor at BlogCD, here are some basic tips that will help you to get your article accepted and published:
We don't publish any promotional content on our site. Any promotional activity is strictly prohibited. If you are trying to promote some other product or services, you should avoid that approach as we don't accept any direct promotional articles or any direct commercial reviews.
The title should be compelling, and the use of headings (H2, H3, H4) is obvious.
We maintain text to image ratio depends on the post, so you have to add 3+ copyright-free images including a most relevant featured image.
The length of content for each article should be 1700+ words.
All the contents should be fresh, well organized, uniques and didn't publish before on any website. The article needs to be free from plagiarism free and must be tested by the Grammarly or Copyscape tool.
Contents should contain resourceful data with the most relevant high-quality prime examples.
Each article should contain at least a single featured image with the necessary inner images.
Try to use as much as possible the statistical viewpoints with the graphical chart presentation. The article draft should be submitted through Google docs link and attach the necessary images with the same email after compressing from the tinypng.com.
All the articles you write at BlogCD are suggested to share on your various social media.
We will allow only one backlink in the articles. Please add your author bio with an image at the end of the content. Share your Twitter handle or your personal site or any corporate website you work for.
You are suggested to write on the following categories and you can write anything that would provide value to readers:
Blogging
Digital Marketing
Social Media Marketing
WordPress
SEO
Affiliate Marketing
Email Marketing
Content Marketing
How to guides
If you have complied with all the aspects mentioned above, you need to provide a pitch by using the contact form or you can send it through email maintaining the following format:
Email: [email protected]
Subject: Guest post at BlogCD
In the body of the email, make sure that you have mentioned the suggested title and outline accordingly.
If your submitted pitch sounds promising, we will get back to you shortly. Only then you can start writing.
That's all about now! Just follow the instruction and submit your pitch. We are looking forward to your contribution to our site.
If you still have any query regarding guest posting at BlogCD, feel free to share us through using the contact form.