Do you want more blogging fights? Hold on to combative bloggers. Do you want more peace in your blogging life? Let go combative bloggers. I do not mean letting go bloggers who only fight you, per se. Of course; let these bloggers go. I mean bloggers in your friend network who rarely if ever fight with you but who routinely seem to pick fights with other bloggers, readers and pretty much anybody under the sun.
The main issue with combative bloggers being in your friend circles is the general idea of division. Imagine being buddies with someone who picks fights with top bloggers in your niche. Where does that leave you? Either you let go everyone or you pick blogging sides. Picking blogging sides is foolish; why make imagined enemies? But not picking sides agitates the combative blogger because fighters wrongly assume you not picking any side means you do not blog on their side. Perhaps you become their imagined enemy. Point blank; little good comes out of befriending combative bloggers because fighters make enemies everywhere they go. Being surrounded with bloggers with enemies potentially brings their enemies into your blogger network.
Picture yourself being a peaceful, calm blogger who respects all human beings because you have little fear-fight within you. Imagine befriending a nice but combative blogger who through their individual fear-fight makes enemies with top bloggers in various niches. What happens if the combative blogger talks trash about 1, 2 or 5 bloggers in your niche? What do YOU do? Do you choose to trash bloggers you respect – having zero problems with them – solely because you fear losing a friend or fear being criticized by the combative blogger? What if trashing occurs in public settings, via podcast interviews, live broadcasts or through other mediums? Do you see why you need to leave fight and fighters in your blogging past? Fighting and fear only leads to bad outcomes enhancing your struggles and failure.
Over the years, I have learned to never trash or say anything bad about bloggers from a personalized, specific, combative energy. I may feel annoyed by spammers here and there. Or I may judge lower energy bloggers here and there. I am human and prone to fear, sometimes. But I do not single out specific bloggers to make these individuals my enemies. Nor do I agree with any blogger who talks trash or picks fights with specific bloggers in their niche because I care not to become enemies by association.
Sometimes, kind, well-meaning but temporarily combative bloggers send me private messages trashing specific bloggers. I ignore fight-fear, ignoring their messages. Other times, equally kind bloggers wading through rough moments trash specific bloggers in more public settings. I never engage, reply or join in on the trashing or bashing. Why make imagined blogging enemies? We all need all the help we can get and we all need all the friends we can possibly make. I never befriend bloggers who do not share values similar to mine but I never trash these individuals, either. Why pick fights with bloggers who can make your life miserable, either through your own words or via the words of a combative blogger you agree with? Why not befriend the blogger being trashed if their values mirror yours? Or why not move on from the blogger if your collective values display no resonance?
Let go combative bloggers.
Release fighting types for loving, caring, peaceful types. Harmonious bloggers promote your blogging success because surrounding yourself with people for love increases your prosperity. Plus, you lose the heavy anchor of folks being against, letting go increased poverty and scarcity.
Accelerate your blogging success.
eBook
Do you need help with your networking campaign?
Buy my eBook;
13 Steps to Become an Unstoppable Networking Machine
---
If you haven't joined Allrounder Blogging Community yet, do join ASAP and follow us on Twitter and Facebook to get exclusive content on a regular basis.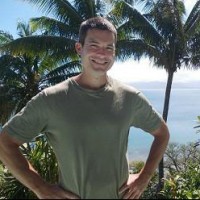 Ryan Biddulph
A Blogging Geek from Paradise.
Ryan Biddulph inspires bloggers with his 100 plus eBooks, courses, audiobooks and blog at Blogging From Paradise.