Driving traffic feels good.
Hitting the publish button and seeing an increasing number of folks visiting your blog helps you know; you hit the mark. Do you feel a bit frustrated about struggling to drive blog traffic? That's OK. We'll work together to solve this issue so you feel good, free and fulfilled by driving blog traffic on the regular.
Following these tips feels quite simple but a little uncomfortable sometimes. I know; sometimes, I feel a bit annoyed with sticking to basic formatting fundamentals. But following certain rules regularly can lead to a sweet traffic increase for every post that you publish. The trick is to feel good, and, to do uncomfortable things at times. How would it feel to see a torrent of traffic flow to your blog daily? Good, for sure. Bottle up that feeling, hold it dear and you will have the energy, the essence, of your blog traffic driving campaign.
Follow these tips.
Solve a Common Niche Problem through Your Title
Observe what your specific readers have a tough time with. What tasks? Create a blog post title designed to solve the clear problems your readers have a terrible time wading through. My readers tend to struggle with driving blog traffic. I make them feel better by solving their problem through the title of this blog post. People gravitate to bloggers who solve their problems. Make sure readers know your solution via a clear, clean title.
Write a Helpful Solution
Put yourself in your reader's shoes. Does your blog post offer a helpful solution to their problems? Yes? Well, they will be happy and you will drive traffic to your blog. I know after reading this blog post, you have a few cool tips to follow, to put into use, so you drive traffic to a blog post. Word length varies between 600-1000 words or maybe a bit more, depending on the scope of the topic covered. Write enough to provide a clear cut solution but not so much to bore or overwhelm readers. Do you really want to go in-depth? Write an eBook. Make money while helping your readers.
Format the Post
Use headers, bullet point lists and different text formatting for a pleasing reader experience. Pleased readers share posts on social media and through their blogs, boosting your post and blog traffic. Consider using short, sweet paragraphs. Ditto for sentences; short, punchy sentences draw in readers. Formatting your post for easier reading, digesting and use, multiplies your traffic and profits, too.
Most of All….
Enjoy blogging. I have seen bloggers do everything right yet struggle to drive blog traffic. Why in the heck would this happen? Blogging is an energy game. Feel good blogging, have fun blogging, see good-feeling, fun, blogging results. Enjoying the blogging ride moves you into good-feeling actions yielding good-feeling success. Loving the journey is the core energetic element of life success, let alone driving blog traffic on the regular, to each and every blog post.
Conclusion
Craft a problem-solving title. Write helpful, complete content. Format effectively. Have fun. Enjoy following these core elements to boosting your blog traffic and enjoy the results even more.
eBook
Once you drive more traffic to your blog, do you feel a little bit lost as to how to actually monetize your blog? Let me bring you clarity and a calm, relaxed confidence in how to monetize that sucker. I wrote an eBook to give you 15 different ways to make money blogging, sharing how each strategy can increase your blogging profits. Does this sound like a fun read? Of course it does. Buy it here:
15 Ways to Make Money Blogging
Post a positive review if you enjoyed the eBook and share it on Twitter, Facebook and through your blog too, OK? Let's help more people feel the joy of increasing their blogging income.
---
If you haven't joined Allrounder Blogging Community yet, do join ASAP and follow us on Twitter and Facebook to get exclusive content on a regular basis.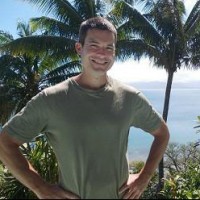 Ryan Biddulph
A Blogging Geek from Paradise.
Ryan Biddulph inspires bloggers with his 100 plus eBooks, courses, audiobooks and blog at Blogging From Paradise.