Blogging mistakes for beginners cripple even determined bloggers. Why? How can you fight and defeat an unseen enemy? Newbie bloggers tend to be blind-sided by these errors. Imagine trying to fight air. Envision trying to strangle the sea. Impossible ventures, right?
Overcoming new blogger errors you miss is impossible but seeing these mistakes and owning said errors frees you to succeed through your blog.
Being free of these mistakes makes your life easier. Success finds you, slowly but steadily, because correcting mistakes removes resistance and accelerates your success.
Own these 4 errors to move in a successful blogging direction.
Not Paying Money for Your Blogging Education
New bloggers try to learn from free materials alone but how can you become informed by reading blog posts? Learning through free content makes life difficult because no newbie gets all they need to know through 5 or 10 blog posts pieced together. Buy blogging courses, eBooks and audio books to inform yourself. Pay money for your blogging education to do it right.
Buy my blogging audio course if you need a blogging guide:
11 Fundamentals of Successful Blogging
No Exposure
New bloggers have some skills – sometimes – but always lack exposure because you cannot be new, and known, in most cases, at least. What new blogger has a huge network and massive amounts of exposure? Few do because newbies need to network, make friends and gain exposure through blogging, genuine blog commenting and guest posting, before new bloggers gain some clout and cyber fame.
I had to work like the dickens to gain exposure through guest posting, genuine blog commenting and promoting other bloggers because nobody knew newbie me. Nobody knows most new bloggers. But newbies tend to make the big mistake of believing publishing one or two or ten posts solves their exposure problem. Nope. Publishing guest posts, videos, genuine blog comments on top blogs and promoting top bloggers on social media and through your blog solves your exposure problem. Nothing less.
Weak Will
Do you know why I spend 3-4 hours daily doing Kriya yoga, yin yoga, meditating, power walking and taking an icy cold shower? I follow an energy management ritual to follow my fun, to face my fears, to leave my comfort zone and to create an iron will. Even now, with 20,000 hours of blogging experience, I need to make my will even stronger.
Newbie bloggers usually have weak, disgustingly soft wills, giving up and quitting at the drop of a hat. What the heck is that? Why do you give up so easily? BE BOLD! Get clear. Use your will power. Never be quick to quit the moment times get tough. Do not be lazy, or sluggish, or, a dullard, in all you do blogging-wise.
Follow an energy management ritual. Develop your will power to make it iron-like and granite in nature, and you will hit the ground running as a newbie blogger.
Using Free Platforms
Please guys; do not make this mistake. New bloggers blog on free platforms, fearing money loss, and being resistant to spending money. Then, when they choose to keep blogging, they have wasted their time over the past 1-2 or 3 years on a free platform because nobody goes pro on a free platform. Migration? Next. Plus you risk being kicked off free platforms at any time.
You own nothing on free blogging platforms; you are the product, not a blogger. You are a user, not a blogger.
Buy your domain and hosting. Blog intelligently from day 1 of your newbie blogging career.
Conclusion
Nobody needs to make these new blogging mistakes but you need to own these errors to proceed with the corrections. Being weak-willed is a common problem. New bloggers usually mail it in, fail, and call it a career. No need to go that route, guys. Follow an energy management ritual. Be diligent. Be generous. Dream big dreams.
Success will be yours if you see the blogging journey through.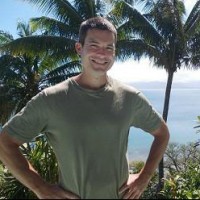 Ryan Biddulph
A Blogging Geek from Paradise.
Ryan Biddulph inspires bloggers with his 100 plus eBooks, courses, audiobooks and blog at Blogging From Paradise.