In order to start blogging, there is no doubt that WordPress is an awesome platform. Here, you will get to know about the best themes for blogging you need to have for your blog site. Hence, as a blogger, you probably assume your WordPress site to be stylish, unique with high-quality contents. You also may want your visitors to have a better concrete experience while navigating your site. That's why you need to know about the best themes for bloggers.
How can you make this happen for your blog?
Well, a WordPress blogging theme can do a lot to achieve the appearance, designs, layouts, and a positive user-experiences that you envision to make this happen for your blog site. Most importantly you can do all that simply using a standard theme even without knowing a single line code.
When I started blogging, I faced a confusing situation when it came to choosing a quality theme for my blog site. I was searching here and there by googling typing "best themes for bloggers", and search result ended up with a ton of options. It was so difficult for me to choose one from the rest, that's why I have hand-picked best themes for blogging in WordPress thinking it could help other newbies who are about to start blogging.
In this article, I will list the best blogging themes for bloggers that could take them to a long way to fulfill their envision.
Best Themes for Blogging
Before I going into the details, I am listing the best 5 blogging themes in the below. Here are the best hand-picked themes for blogging:
Now, let's get started with a detailed observation of the above mentioned themes.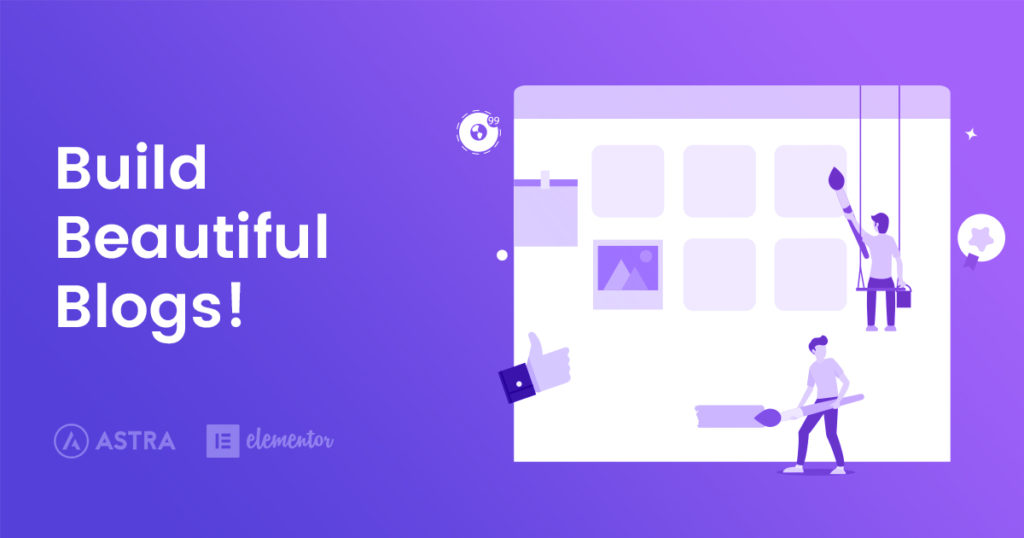 Astra is the latest modern standard freemium theme that could be the best option for bloggers. This is one of the most fast growing popular themes in WordPress developed by Brainstorm force. You can create dynamic blogs with the use of Astra theme very efficiently. It provides you with a beginner friendly way to customize and manage your blog's design.
The theme is coded in such a way that ensures its lightweights so that your blog site will load fast without any issue. Astra has more than 100,00 active installs with a rich amount of 5-star ratings. Its growing fast in such a way that it compares well with Divi.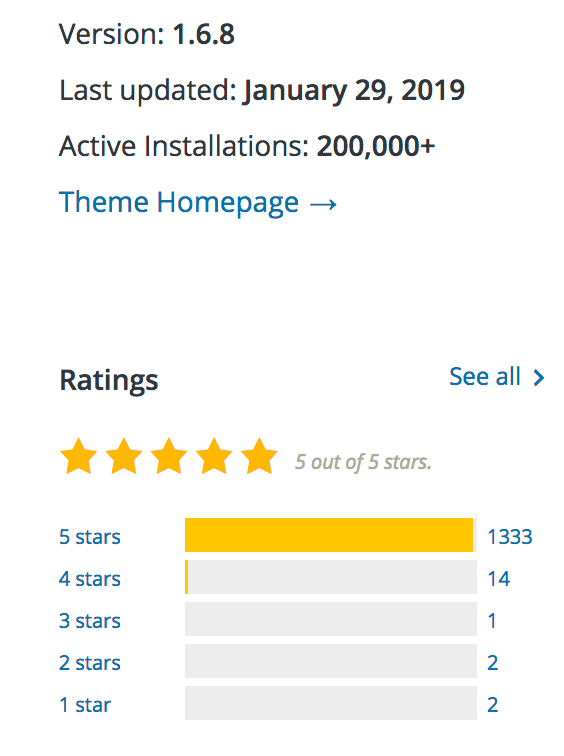 This is the most compatible with the popular page builders and the plugins as well. For bloggers, this could be a great way to start their journey.
The most important feature of Astra theme is it's lightning fast. You can see the preview version of the Astra theme loads less than 1 second as the theme is less than 50KB in size as well. It also avoids jQuery that degrades performance by blocking rendering.
Live Demo | Where to get it | Return ⏫
GeneratePress is another most popular freemium theme that is designed by Tom Usborne. The theme was developed by keeping in mind for SEO usability. This is a multi-purpose theme that can be the best suited for blog sites as well. GeneratePress is a lightweight WordPress theme that is built focusing on speed and usability. You can get a fresh GeneratePress theme installed with less than 15kb(gipped) file which is extremely lightweight.
For having a sound blog, GeneratePress could be one of the best-suited themes for anyone. This is completely compatible with all major page builders including Beaver Builder and Elementor as well. Using GeneratePress theme, you can get a fully responsive dynamic website with the use of valid HTML/CSS. Along with the features like micro-data integration, 9 widget areas, 5 navigation locations, 5 sidebar layouts, dropdown menus, and navigation color presets, the theme is also translated into over 25 languages.
Moreover, GeneratePress has more than 100000 with high amount of 5 star ratings. The theme is one of the loading fast themes in the marketplace.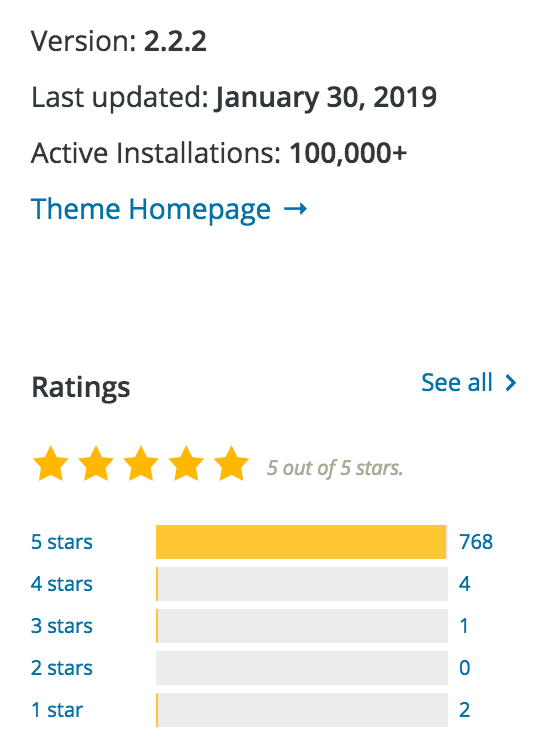 For starting with a standard theme, this theme could be a great option for the bloggers. This theme is also compatible with the most popular plugins as well.
Live Demo | Where to get it | Return ⏫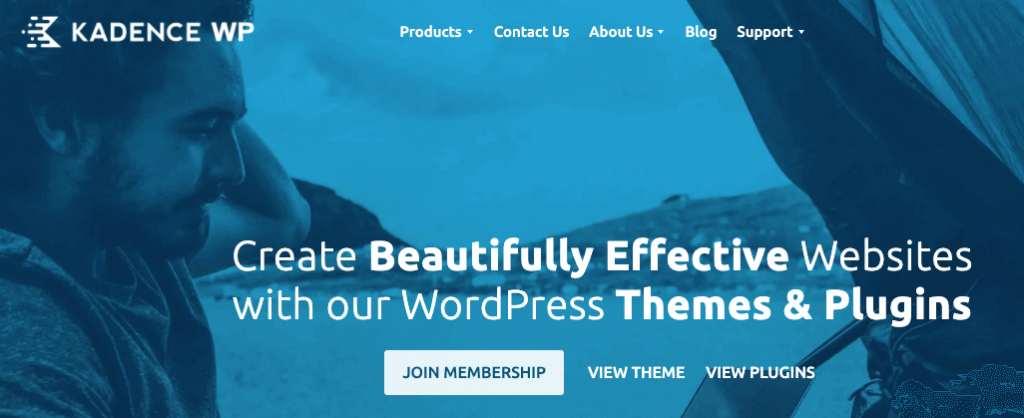 Kadence Theme is one of the most quality free WordPress themes which is feature-rich in type. You'll also find a Pro version & Kadence membership that can take you to the next level while creating your website. There are some unique features and functionalities are available in this awesome theme that will help you to build scalable websites effortlessly.
Kadence is suitable for multiple niches, especially for bloggers. This is a light-weight WordPress theme that comes in at 40-55 kilobytes. Kadence is integrated with WooCommerce, Elementor, Breezy, Beaver Builder, or any page builder, Learn Dash, LifterLMS, and other online course plugins.
Live Demo | Where to get it | Return ⏫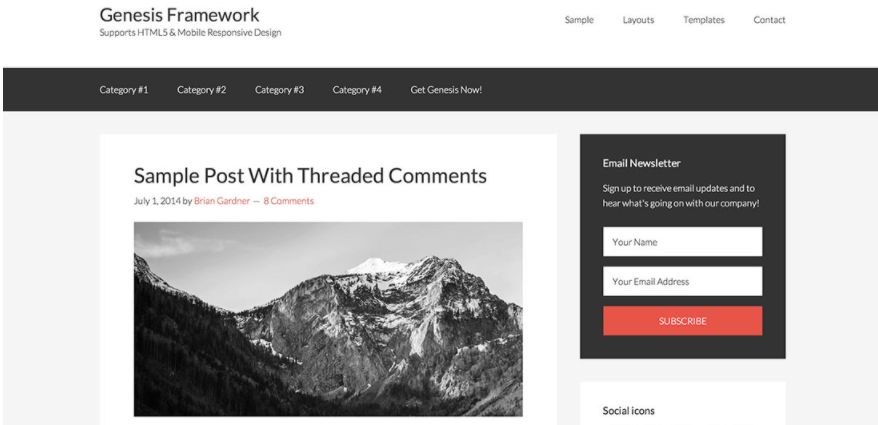 Genesis is one of the most popular premium theme frameworks for WordPress users. This theme framework is immensely popular and widely been used by the leading site like WP Sutra and Problogger. This is also endorsed by influential people like Matt Mullenweg and Mark Jaquith.
Genesis framework offers tons of child themes that are well designed and secure to use. You can choose any of the child themes for your blog site. By using the Genesis theme, you don't need to worry about SEO, load time, and security. This theme is highly customizable with versatile designs. Moreover, it's highly compatible with plugins of the time.
To use the theme, you don't need to know the coding rather just drag and drop, everything will be done automatically. You can get Genesis-powered theme from theme stores like StudioPress, Zigzagpress, Web Savvy Marketing, Restored 316 Designs, The Pixelista, Pretty Darn Cute Design, Themedy, and Genesis Themes By Industry.
Live Demo | Where to get it | Return ⏫
Divi theme by Elegant Themes is truly exclusive and one of the most flexible themes you can ever use for your blog. This is the flagship creation of Elegant Themes which is commonly referred to as a mega theme in the marketplace. Though this is a multi-purpose theme, it can be the best suited for the blogger as well.
Moreover, Divi is a beginner friendly theme for novice users. Everything from set-up to the managing themes can easily handle by a novice user. Most importantly Divi relates to the other most popular page builder solutions in the market like Elementor and Beaver Builder.
To make things easier, Divi lets you pick something from the available layouts and you also can load the theme simply by clicking the '…' and '+' icons at the bottom of the screen.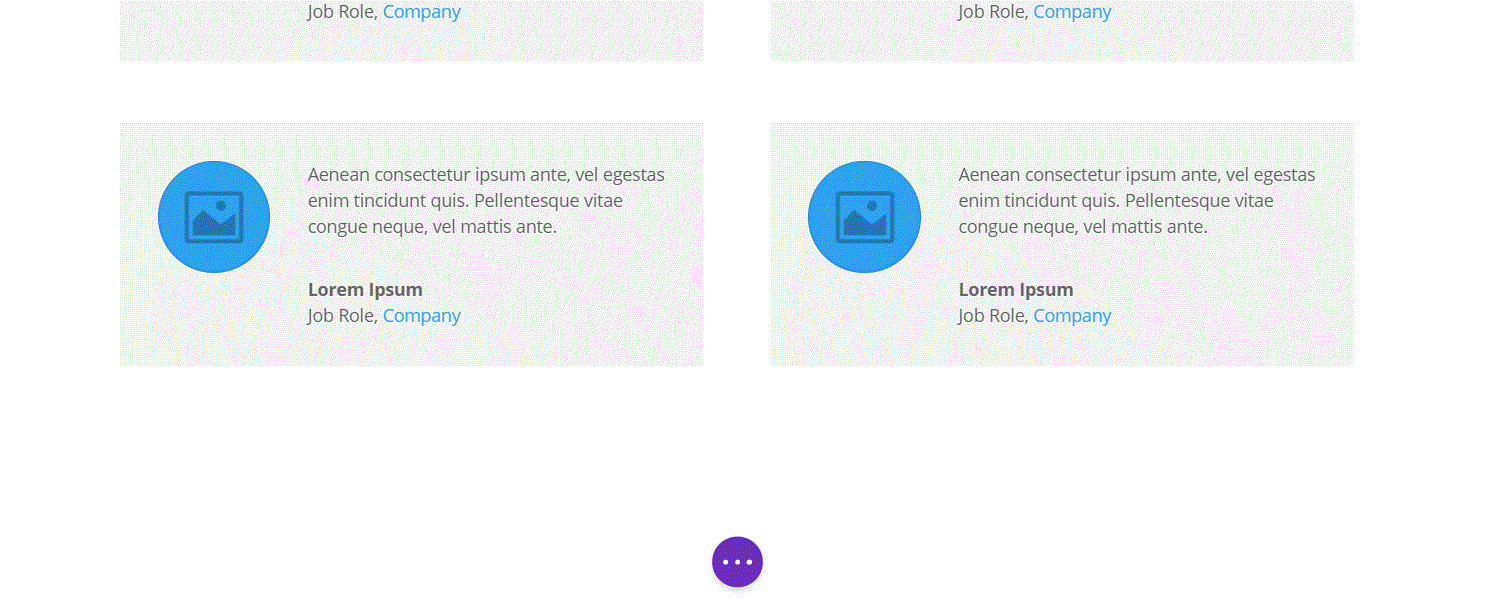 You also can get a lot more interesting things using the Divi theme. Bloggers can use the theme for making the most of it in terms of serving their blogging purposes.
Live Demo | Where to get it | Return ⏫
Typology is a minimalist design which features enriched color and smooth typography. Using the theme you can make a visual feast for your readers. Using the theme you don't need to use any featured image for a post rather this theme lets you manage all the post in the best possible way.
Moreover, the theme offers you five different homepage designs with astounding background images and parallax scrolling. You also can have a snazzy hidden sidebar from the hamburger menu icon. This theme could definitely be one of the smart options for bloggers.
Live Demo | Where to get it | Return ⏫
Over to You
Themes are one of the crucial blogging tools for bloggers. Choosing the right theme for blogging could be a crucial aspect for a blogger while starting his/her blogging career. If you want to have a solid designed theme for your blog site, you can choose anyone from the above list. They can serve a better purpose for helping your blogging career. Don't hesitate to test each one of the themes before choosing a specific one.
I hope this article helped you much to decide the right blogging theme for your blog. If you have anything to share with me, leave a comment below in the comment section. I will get back to you shortly for sure.
---
If you haven't joined Allrounder Blogging Community yet, do join ASAP and follow us on Twitter and Facebook to get exclusive content on a regular basis.