When it comes to writing on a paper, you just need to have a pen and pencil with an act of flair courage to put words. But what if you want to write online?
There are several options out there in the field of online to get started your writing journey. One is pre-defined platforms that work as simplified blogging software like Medium, Linkedin, Quora, Tumblr, etc. These can be considered as a blogging platform and you can get started with them right away.
There are some other options out there like WordPress as CMS, Wix as website builders. From all these options it's difficult to choose one that could be the best suited for you.
Sounds a bit complicated?
Well, it's not only you who is facing such conflict. Deciding the right platform is very much crucial for any blogger and writer.
Now, the time has changed and lots of things have been changed. The same things happened for the blogging platform.
No, worry, fortunately, there is a good message for you:
In this article, I am taking you to a deep into the best blogging platforms to use for your blog. After reading the article, you will certainly discover the best blogging platforms to start your blogging. So, without further ado, let's get started.
Self Hosted and Hosted Blogs
Before we dive into a specific blogging platform, we need to know the difference between self-hosted and hosted blogs.
Well, a self-hosted blog is usually hosted or goes live using own server. In this case, a third-party plays a role to host your blog on a specific server. You also pay a small amount for hosting through the third-party service provider.
Though apparently, it seems way more complicated it's not that complex. Most of the web hosting companies provide 1 click installation of different blogging software. In this regard, I have a blogging tutorial that can show you how to start your blog using self-host from scratch.
Now, come to the hosted blog!
In a hosted blog, you don't need to have a third-party hosting service provider for taking care of your hosting and it's hosted by itself. But there are some catches here like you may have limited features and you need to use their own add-ons for running your blog.
Moreover, to have more features and functionalities on your blog, you may need to pay a certain amount of money as well. Here, you can get both the free and paid options but free options do let you have limited features and functionalities.
It's a matter of preference what type of platform you want to have as your blogging platform. I am going to dissect each of the best blogging platforms so that you can determine whether you will go for a self-hosted blog or not.
What Should You Be Looking For?
There are a lot of blogging platforms you can have out there on the internet to publish your blog. Most of them fall under the category of Content Management System(CMSs) and they are built to help you publish content.
Choosing and starting with the wrong platform can result in a tough situation to switch the whole thing later on. When it comes to choosing a platform as a blogging platform, you should consider the following aspects in the first hand:
Built-in Text Editing Option: Blogs are mostly texts, make sure that the blogging platform that provides you with plenty of built-in editing and formatting options.
Smart Built-in Editor: Smart text editor provides you a smart way of approaching with the texts. Choose the platform that provides such an opportunity for your blog posts.
Maximum Customizability: Apart from the common features, try to find out which platform provides you with maximum customizability. This is an important event that allows you t stand up from the crowd.
Smart Usability: There are a lot of blogging themes in the marketplace, try to figure out that offers the best usability to its users. The platform should be the simple one that is easy to use and prone to more engaging your audience.
Scalability: This is one of the prime factors that need to be considered. As a blogger, you must want to have loading fast platform that makes your blog more scalable ultimately. Make sure that you have chosen a scalable platform that can handle lots of content without slowing down your blog.
Monetization Facility: Some blogging platform like wordpress.com doesn't provide any opportunity. That means, they don't allow you to monetize with Google Adsense or affiliate marketing. So if your goal is to make money blogging, you need to recheck all the blogging platforms to have a solid decision.
That's are the prime criterions that you can consider while choosing a blogging platform. The good news is that these days, there are lots of amazing blogging platforms out there in the fields to choose from. Now, let's dive into more details about the best picks to start a successful blog.
5 of the Best Blogging Platforms To Start Off
Every blogging platform comes with some pros and cons depending on the criterions you needed. Apart from this, you would see, some of them provide a better service with an effective pricing plan.
Here are the most popular blogging platforms I will be comparing in this article. Before I going into details, I am listing first, let's go ahead:
Now, take a close look at each of the listing in detail so that you may get a clear conception about each platform.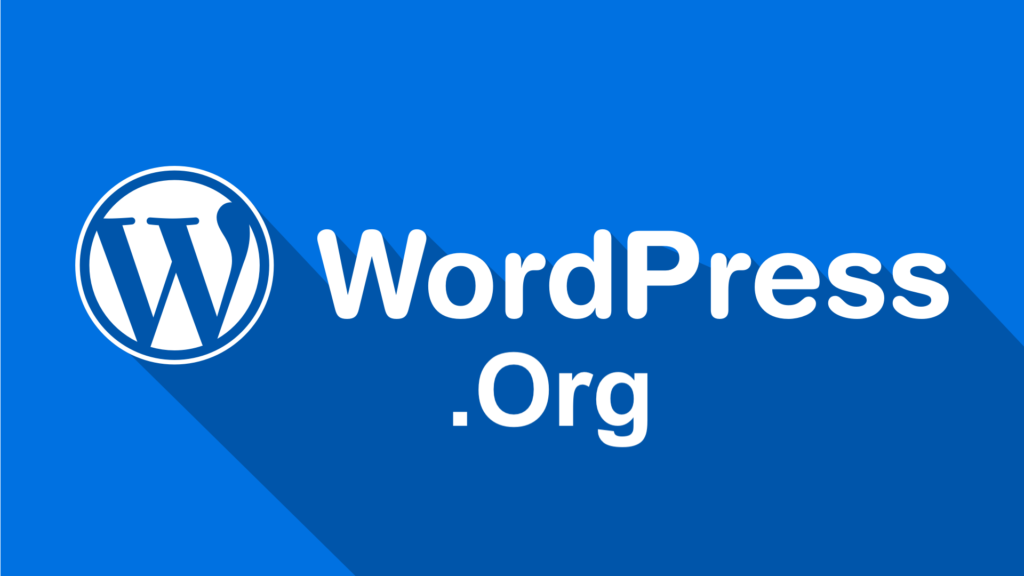 WordPress.Org is the most popular self-hosted blogging platform that existed by WordPress. Initially, the platform was built as a blogging platform, eventually transformed into a fully-fledged Content Management System(CMS).
Since starting in 2003, now this platform powers more than 32% of all websites on the internet. It's incomparable to any other platforms out there in the field. With the self-hosted WordPress facility, using this platform, you can create almost any kind of website including social networks, forums, and e-commerce stores as well.
?️?️?️ [Note: It's easy to misunderstand after getting confused WordPress.Org with the WordPress.Com; hence, I recommend you to check out the difference between WordPress.Org and WordPress.Com.]
So, to go for WordPress.Org could be the best option for starting your blogging journey.
The prime aspect of Squarespace to provide services regarding website building using super dynamic drag & drop tools. Squarespace is mainly used for small business owners who are looking for an easy way to get started.
This platform started its journey in 2003 and now they are powering millions of websites online. They offer you dozens of website templates for your website and most importantly each template comes up with the hundred of customizations in different ways. If you are about to start your blogging journey, initially, you can start with the platform. Squarespace has its own limitations such as GDPR compliance is poor, autosave for pages and posts and others. Therefore you might want to migrate Squarespace to WordPress for enhanced features and scalability.
This is one of the smartest publishing platforms. The medium could be an excellent plugin for starting your blogging journey. It has become a giant platform for writers, businesses, and brands as well. It has launched since it's been 7 years, it was greeted by the marketers, bloggers as well that makes it ultimately a mature platform.
The Medium has over 181,5M monthly visits with 88.04M unique visitors. It has an average visit duration of about 1:52 mins with a 56.46% bounce rate. It also has a substantial domain authority and Moz rank as well.
Again, if you want to have an easy start with a minimal approach, you can choose Medium as a platform.
WordPress.Com is a free blogging platform that will provide you with minimal opportunity. But if you upgrade your plan, you can get more customization like a custom domain name, additional storage and more. In this case, you don't need to set up your blog host or something like this.
WordPress.Com provides you with a number of templates and plugins for free. But with the upgrade, you can get more templates with various customization facilities. But switching to other blogging platforms is far more complicated and expensive as well.
?️?️?️[Note: It's easy to misunderstand after getting confused WordPress.Org with the WordPress.Com; hence, I recommend you to check out the difference between WordPress.Org and WordPress.Com.]
Wix is one of the most renowned website builders that facilitates to create any type of website. Basically, this is dragging & drop website builder that includes blogs, business websites, and even e-commerce stores, etc.
Using Wix, you are given with hundreds of templates with free 500 MB storage and 1 GB bandwidth. By purchasing the premium plan, you can remove the Wix branding, Google Analytics tracking, and you also can custom domain name according to your choice.
Blogger.Com is a free blogging platform managed by Google. It's pretty much similar to WordPress.Com. This platform started its journey in 1999 by Pyra Labs. Later in 2003, Google acquired this and registered it as it is today.
If you want to start an easy and quick entrance, you can start by using this platform. This is one of the earliest and biggest platforms in the blogging platform.
Blogger doesn't update very frequently for adding new features. Using this platform, you can have a limited advantage.
Pick the Best Blogging Platform
I just have covered six best blogging platforms to make you understand and take a solid decision. Each platform I have covered on the list shines and suits for certain types of projects and people as well. You must know that WordPress.Org outperforms all other maximum blogging sites as it has a wide range of plugins and themes in their directory. Moreover, it's a powerful, easy to use, affordable, and flexible platform that could be the best suited for you.

To get started on how to start a blog from scratch, I highly recommend, you can accept WordPress.Org as your platform. As it comes with a complete set of tools to get started your blogging journey, you can easily enhance your blog in the best possible ways. Moreover, WordPress.Org is the most SEO friendly platform that will facilitate bloggers.

I hope this article helped you to figure out the right platform to start off your blogging career. If you have any queries about the best blogging platforms, let's talk about them in the comment section below!