Blogging is a team sport. But you need to get out of your own world and cyber meet fellow bloggers routinely to realize this concept. I spend a decent chunk of every day creating guest posts for OTHER bloggers. Sure I promote myself and my eBooks through these posts. But it is still a team effort, 100% of the time. Me and my fellow bloggers co-create through these guest posts. I create content for their audience. I receive guest posts from my blogging buddies, too. They create for my audience.
Unfortunately, most bloggers are not team players. You know the type; endlessly promoting self and only publishing posts on their blog, these bloggers go solo. Never mentioning bloggers on their blog or social media, Lone Blogging Wolves learn a hard, painful lesson: team players win while solo acts lose. How can you succeed if you try to blog on your own steam? Impossible. Connected bloggers run circles around you because generous networkers grow huge, loyal communities that expand their presence 24-7, 365.
Consider tribes. Joining a rocking tribe like Triberr and generously promoting other bloggers grows your friend network freely. Blogging buddies on Triberr promote you around the clock from all corners of the globe, increasing your blog traffic and profits. Meanwhile, self-centered bloggers gain little to no traction through tribes because promoting yourself all day long and showing zero interest in other bloggers ensures no one promotes you.
Fear Repels
Desperate or greedy bloggers reek of fear. Fear repels fellow bloggers from befriending you and joining your network. Picture those bloggers who join tribes and desperately and/or greedily demanding every other blogger promotes their blog posts, either before or after promoting other bloggers. You know exactly who I am talking about; most tribes have at least one of these fear-filled folks.
You and I avoid these selfish bloggers like the plague because although we love generous, kind folks, we do not care for stingy, greedy, desperate folks, wanting to be as far away from these people as humanly possible.
Stop being a fear-filled solo act, focusing almost exclusively on yourself. Build a dream team to prosper.
Be Generous to Grow Your Dream Team
At about 2 AM on a Saturday night, my energy seems to be peaking. What should I do? Why, write a guest post for Sazzadul, of course. He is part of my dream team. #1; he promotes me and Likes my stuff while I am dreaming, or sleeping, here in the USA, as he is 10 hours ahead of me, time zone wise. Sazzadul has also helped make my dreams come true through his support.
Build your dream team by being generous. Sazzadul and I generously help each other with no strings attached, allowing our bond to strengthen. Generously helping more bloggers daily helps me expand my dream team. I mention bloggers on my blog, guest post for bloggers, accept some guest posts and promote bloggers on social media, expecting nothing in return. Sure enough, more of these folks I help freely become part of my blogging community, my network, my team.
These awesome blogging buddies amplify my success because teamwork makes the dream work. My blogging buddies endorse me, promote me, hire me and buy my stuff, growing my business. Being generous opened the door for me to grow my team.
eBook
Do you have a bit of a difficult time growing your blogging community? No worries guys. I got you covered. I wrote an eBook to help you build a loyal, loving blogging community. Buy it here:
6 Tips to Grow a Rabidly Loyal Blog Community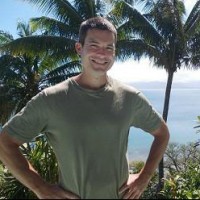 Ryan Biddulph
A Blogging Geek from Paradise.
Ryan Biddulph inspires bloggers with his 100 plus eBooks, courses, audiobooks and blog at Blogging From Paradise.