I read a question on a travel blogging tribe a few moments ago.
One blogger asked a common question. She suffered a heavy drop in traffic after Google penalized her website. Being a bit lost, the blogger wants to figure out how to please Google for returning her former traffic stats. Understandably, fear wormed into her mind. Anxiety flowed through her being. She focused on loss.
Spend some time solving such Google issues but strike a balance between pleasing Google and pleasing human beings. Imagine if said travel blogger spends 3 hours today researching potential Google issues. She could spend those 3 hours creating and publishing helpful content for her readers. Why bemoan loss and try to recover lost traffic for a sustained period when you gain new traffic, new readers and new business by creating and publishing new blog posts? I know her current – and new – readers appreciate her writing and publishing content frequently. Success also appreciates generosity.
Find a balance between pleasing Google and helping readers. Maintain peace of mind. Accelerate your blogging success.
I Have No Google Problems
I just began earnestly optimizing blog posts on Blogging From Paradise recently. Prior, I never gave much thought to optimizing posts for Google. Yep; I have no Google traffic drop-offs because I rank for a few keywords.
My intent is to help people become successful bloggers. Holding this intent, I generously create content and connect with bloggers daily. But even if my burgeoning SEO campaign morphs into something bigger I never will allow Google Pleasing to overcome my common sense, success-promoting approach of helping readers by creating content and building connections.
Time Google Tasks
Time Google tasks to assess your detachment or obsession with the search giant. Do you spend hours daily trying to hack the search engine? Do you spend hours disavowing links or doing other stuff when writing and publishing blog posts and guest posts seems to be the effective, more powerful way to grow your blogging business?
Bloggers spend time trying to recover lost Google traffic when giving that time to creating and connecting ensures their traffic never drops again. Do you know what needs to happen for my traffic to drop? All of my blogging buddies need to die. If all of my blogging buddies died, my guest posts vanish, my backlinks disappear and my dead buddies cannot retweet or Facebook Share my posts either.
Rest assured, unless the Rise of the Machines occurs, my blogging buddies will live, thrive and keep growing my blog traffic regularly. Why? I spent most time and energy pleasing readers by serving people through creating content and building friendships.
Focus on Gain
Focus on gaining human traffic by helping people versus focusing on losing Google traffic. Re-read that sentence. Few search-focused bloggers do this. Some do this well.
Help people by creating problem-solving content and spend some time optimizing content for Google. What happens if Google penalizes you and you lose 80% of your traffic? Keep creating content for people and bonding with bloggers to ensure you reach your former traffic levels while learning Google ranking factors that influenced your big search traffic drop.
Find a balance.
Google Hates Writing Solely for Google
Stiff, terse, robotic posts obviously written to rank on Google never make page 1 because Google algorithms demand you write for human beings to rank well on Google.
Human beings use Google. Sans humans, Google never becomes a billion-dollar company. Google makes money because of human beings. Write for humans to serve both humans and Google. Linking intelligently and focusing on other meta factors increases your search traffic but content designed for human eyes puts everything into motion.
I feel compassion for bloggers who suffer a precipitous traffic drop at the hands of the Big G but know seeing and feeling loss triggers panic and promotes failure. Spend a little time researching Google fixes but spend most time creating content and building bonds; creating and connecting leads to ever lasting gain and eventual, exponential, long term blogging success.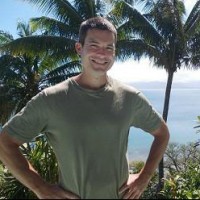 Ryan Biddulph
A Blogging Geek from Paradise.
Ryan Biddulph inspires bloggers with his 100 plus eBooks, courses, audiobooks and blog at Blogging From Paradise.