Blog post ideas sit in reader problems.
Listen to reader problems. Access all types of blog post ideas.
I recorded a video a while back detailing how to get blog post ideas.
Watch it here:
Listen closely to your readers. Tune in to their needs. Find blog post ideas in their problems, hopes and dreams. All readers have some problems for solving in mind but most bloggers seem too busy to stop and ask readers what problems need solving. Slow down, calm down and relax. Your readers will give you all the blog post ideas you could never need. All you do is simply ask them what problems they experience in your blogging niche. Blog post ideas are borne in the minds of readers but your mind needs to access these issues through patient asking.
Asking methods vary. Poll your readers. Publish an open blog post asking readers about their most pressing issues. Respond to blog comments routinely to begin an open dialog. Begin probing. Readers always allow you in if you probe persistently, patiently and compassionately enough. Stop rushing through your blogging day in a mindless dash. Most bloggers never seem to nail down blog post ideas because they sprint through the day without asking readers for blog post ideas. But everything seems to flow to you once you slow down, calm down, relax and listen to the ideas your readers likely offered you for years, through their problems, struggles and pains.
What if you have no readership? Pay close attention to readers of top blogs in your blogging niche. Scour those blogs. Note blog comments. What struggles do readers share through blog comments? How do readers come across on social media? Be patient. Develop your powers of observation. Pay particularly close attention to pain points arising again and again. If multiple readers suffer from similar problems just write and publish blog posts solving those specific problems. Reader-less bloggers attract targeted, loyal readerships through the simple act of observing top bloggers in your niche and by paying attention to their readers.
Note topics top bloggers cover, too. Rest assured, if top bloggers in your niche broach certain topics you may want to delve into similar topics too. Top bloggers have their cyber finger on the pulse of their readers. Allow them to supply you with blog post ideas if you lack readers right now. No worries; readers are on the way because solving common problems in your blogging niche makes you attractive to the scores of readers who suffer from those problems.
Imagine being a blogging tips blogger. Perhaps you feel a bit lost on how or where to snag blog post ideas for blogging tips themed blog posts.
Watch:
your reader's problems
readers who follow top blogs and problems they share through blog comments
top bloggers in your niche; topics they cover make for attractive blog post ideas, more often than not
The real challenge seems to be sitting with writer's block before you even pluck an idea out of thin air or see the idea seed grow in the problems of your readers. Be with the fear. Sit with frustration. Allow yourself to relax, kick back and to observe fears arising, blocking blog post ideas. Mastering the fear fueling writer's block makes you prolific because overcoming this mental malady lets you tune into reader problems freely and easily.
eBook
Do you seem to slam into blogging struggles?
I have been there.
I wrote an eBook to guide you through blogging struggles.
Buy it here:
10 Tips for Struggling Bloggers
---
If you haven't joined Allrounder Blogging Community yet, do join ASAP and follow us on Twitter and Facebook to get exclusive content on a regular basis.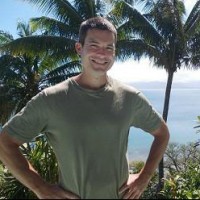 Ryan Biddulph
A Blogging Geek from Paradise.
Ryan Biddulph inspires bloggers with his 100 plus eBooks, courses, audiobooks and blog at Blogging From Paradise.