Hey; I'm glad you asked.
Bloggers tend to have no clue how to work with fellow bloggers for mutual benefit. Spamming follows. Repelling pro bloggers is a poor way to begin your blogging career. But learning how to work with and befriend influential bloggers boosts your traffic slowly but steadily.
Move your mind away from the idea of getting people to do stuff for you. Let go that poverty conscious, competitive, fear-based way of blogging, littering pro blogger email inboxes the world around. Moving higher in blogging circles to become more successful involves generously helping pros, asking for nothing in return and earning the trust of pro bloggers. From there, as you continue to help these folks, and publish valued content, influential bloggers increase your blog traffic by promoting you, their blogging buddy.
Give. Get. But give for a while and release expectations to do blogger outreach the right way. Networking the right way is a skill you need to learn and develop for a bit before you become a trusted, respected blogger in your niche.
Follow these tips to build mutually beneficial, traffic-boosting blogging partnerships.
Publish Targeted Content
Publish targeted content beneficial to your ideal reader. Earn credibility in the eyes of influential bloggers.
I do not care how kind, caring and generous you are: no influencer promotes low quality content. Top pros only promote trusted, credible content to maintain their credibility. Be the blogger who publishes trusted content. Practice writing. Publish 2-3 helpful, targeted posts weekly. Gain credibility. Move higher in blogging circles by proving that you belong, with valuable, beneficial content in your blogging pocket.
Bond with pros through the power of your posts.
Promote pro bloggers on Twitter, Facebook and LinkedIn. Tweet their latest blog posts. Facebook Share their latest videos. LinkedIn Share their latest podcasts. Ask for nothing in return. Expect nothing in return. Earn their trust. Prove you are interested in them, NOT in what they can do for you.
Eventually, as pros trust your generosity, influencers begin to promote your blog posts to their Twitter, LinkedIn and Facebook followings, increasing your blog traffic.
Give freely, for a sustained period of time. Receive easily, as your social media traffic grows through your persistent generosity.
Promote Pros through Your Blog
Link to pros on your blog. Promote them freely. Drop mentions here and there to kindly spread the work for influential bloggers.
Ask for nothing in return. Expect nothing in return. Gradually, pros link to you on their blogs, increasing your blog traffic.
Comment Genuinely on Top Blogs from Your Niche
Comment genuinely on top blogs from your niche to make an impact on fellow bloggers.
Allow your comments to bond you to influential bloggers from your niche.
As these friendships grow, more pros promote you and comment on your blog, increasing your blog traffic and adding credibility to your cyber home.
Wait a Second….
….aren't you supposed to manipulate, badger and force pros to drive your blog traffic?
Absolutely not.
You do not so much work with bloggers to increase your blog traffic but you do generously serve influential bloggers in your niche to earn their trust and to win their friendship. From there, keep publishing helpful content to be credible in their eyes. Powerful blogging buddies promote genuine, skilled, credible bloggers.
Observe as your blog traffic grows, all because you befriended pro bloggers who believed in you and spread your word.
eBook
Do you feel a bit lost on how to network with blogging big dawgs?
Buy my eBook:
13 Tips to Make Your Blogger Outreach Campaign Sizzle
---
If you haven't joined Allrounder Blogging Community yet, do join ASAP and follow us on Twitter and Facebook to get exclusive content on a regular basis.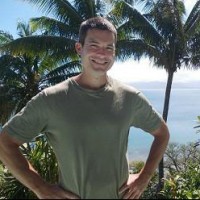 Ryan Biddulph
A Blogging Geek from Paradise.
Ryan Biddulph inspires bloggers with his 100 plus eBooks, courses, audiobooks and blog at Blogging From Paradise.