Think; whatever you allow to distract you blogging-wise simply conquers your blog. Observe allowing your attention and energy to go toward Facebook. Pay attention to how you give your attention and energy to YouTube. Note how you give your attention and energy to researching heat map results on your blog for 2 hours. What seems more important? Trying to figure out where people click your ads for a 2 hour stretch? Or spending 2 hours creating content and building bonds that keeps increasing traffic and profits? Distractions conquer you and your blog until you realize you have power over distractions.
In fact, you make conscious decisions to give your attention and energy to distractions. Sit with your mind. Observe your mind. One fear-thought arises; check Facebook or else you will miss some connection, person or profit. Surrendering to the fear-thought scares you into checking Facebook but the fear-thought sits in your mind, and nowhere else. Choosing to spend 2, 5 or 20 minutes scrolling through Facebook robs your blog of 20 minutes best spent writing and publishing your blog post. Do you see how distractions conquer your blog? Do you see why what distracts you conquers your blog? 20 minutes you spend on Facebook steals 20 minutes you could spend writing your next blog post. Distractions conquer your blog.
But your mind chooses distractions or blogging. Everyone has the power of choice. Every blogger chooses their thoughts. I chose to write this guest post because I value service and freedom over everything else. But if I did not value service and freedom I would choose to scroll through Facebook for 20 minutes or perhaps would watch Disney Plus for 2 hours, in the middle of my work day. Neither Facebook nor Disney plus possesses any power over me or my mind. But I need to be aware of my thoughts and feelings to release distractions and to blog for fun and freedom.
I just left the apartment for a few hours to shop. My wife and I needed to buy a few things. On returning home I logged in to Blog CD to write, edit and publish this guest post. No distractions. No thoughts pulling me in any one direction away from blogging. I choose my thoughts and feelings. I also choose to give my attention and energy to distractions or choose not to give my attention and energy to distractions. Everything depends on me. All depends on my intimately personal choices. Knowing how distractions hurt or even conquer your blog warns you to make choices not to give your focus to distractions. Facebook is an inanimate site. Facebook has no power over you. But giving Facebook power over you in your mind creates the illusion of a distraction. All depends on your personal choices. Every personal choice begins and ends in mind, even if life appears to be different.
Choose freedom over temporary distractions. YouTube, Facebook and Hulu each has its place. Complete your blogging work for the day. Cruise streaming sites for a bit to pick a show or movie fun to watch. First get the work done. Dive into scrolling through Facebook for 10 minutes to follow positive Pages or updates from your friends. Every decision is your decision. Even if people who own Facebook and Twitter use immoral, unethical tactics to appear to create addictions, you choose to log in or not to log in to any site. Bloggers also choose to log in to their blogs to write and publish blog posts. You choose.
eBook
Blogging seems to be an uncomfortable journey at times. Ample obstacles arise during your newbie blogger days. Most bloggers tackle obstacles ineffectively by making mistakes.
Conquer common errors for newbies.
Buy my eBook:
10 Disastrous Mistakes Newbie Bloggers Make (And How to Fix Them)
---
If you haven't joined Allrounder Blogging Community yet, do join ASAP and follow us on Twitter and Facebook to get exclusive content on a regular basis.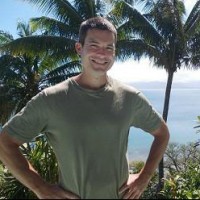 Ryan Biddulph
A Blogging Geek from Paradise.
Ryan Biddulph inspires bloggers with his 100 plus eBooks, courses, audiobooks and blog at Blogging From Paradise.