Do you know how to share the Facebook post link URL?
Though I have been using Facebook since 2011, it's not been quite long that I have created a facebook page according to my blog's name. Though I started the journey on Facebook in 2011, I wasn't active on Facebook that much and other social media as well, that's why I didn't bother much about all the stuff related to social media.
Nowadays, I have been busy on social media marketing for my company and personal blog as well. In addition to this, I have joined a number of Facebook groups relating to WordPress and social media marketing. Basically, all the group members support each other mutually; this is the prime goal of almost all the groups. This seemed quite interesting to me. That's why I decided to join those groups.
Likewise, one of the groups once posted threads for sharing the facebook post URL link, and everyone started sharing each other's post. This is more like a cross supporting to each other. The idea is pretty cool and interesting. As I liked the way of mutual collaboration and promotion, I also tried to share one facebook post URL link to the respective group.
But I wasn't getting the link specifically, I was searching and searching…!
I was trying in so many different ways; then eventually, after a while, I got the proper way. It was super easy, but at first, it took times and seemed tough to find the Facebook post link URL. That's why I decided to write a mini-tutorial on this part for my readers who use Facebook so that they can do it within a couple of seconds.
Well, this is pretty easier than drinking a glass of water. Let's take a look at the small snippet.
To make it happen, first of all, go to the Facebook page that you are associated with, it's not only for group posts but also any of the posts that have posted earlier. Then head over to the post that you want to share specifically.
Next, you will find a date & time format on the above of the post which is right under to the page name, adjacent to the page logo. Here is a screenshot for your better understanding.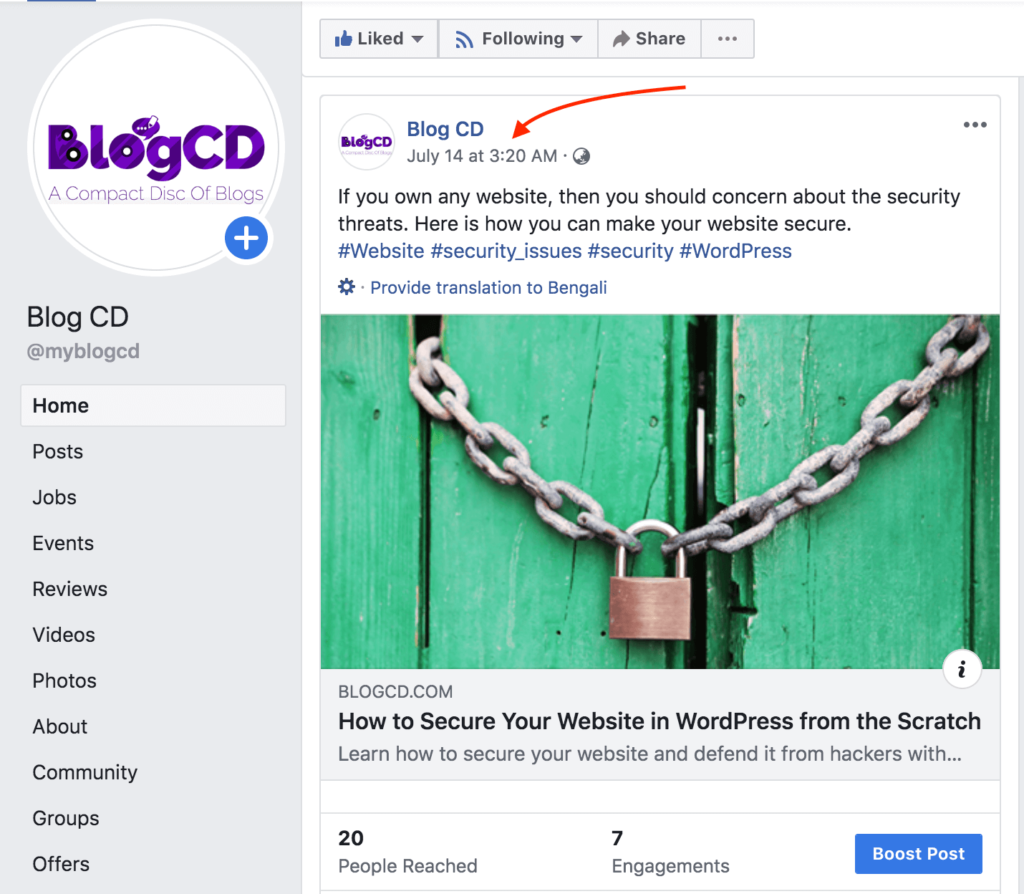 Then keep the cursor on the date & time, then you will see that it's hovering with a link that shows the respective time & date of hover effect. Here is another screenshot for your better understanding.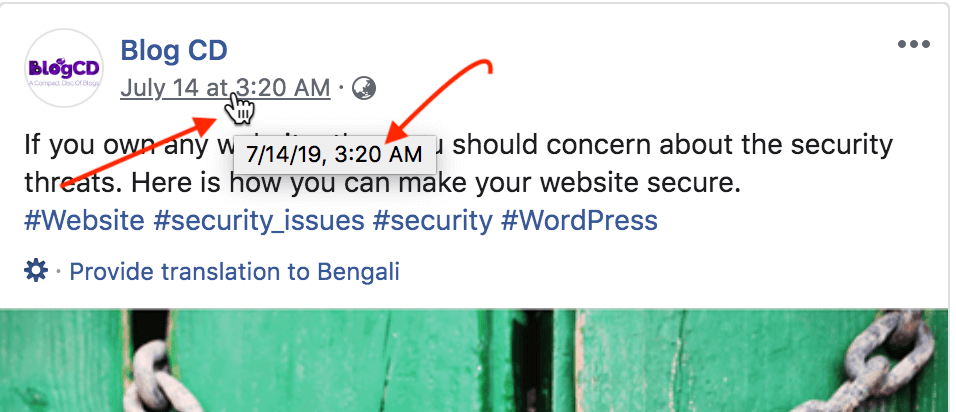 Next, make a right-click while hovering, then you will find a dialogue box opened bearing a number of dropdown options. From there, you can click on the first option that Open Link in New Tab, then you will see the respective post will open in another separate tab.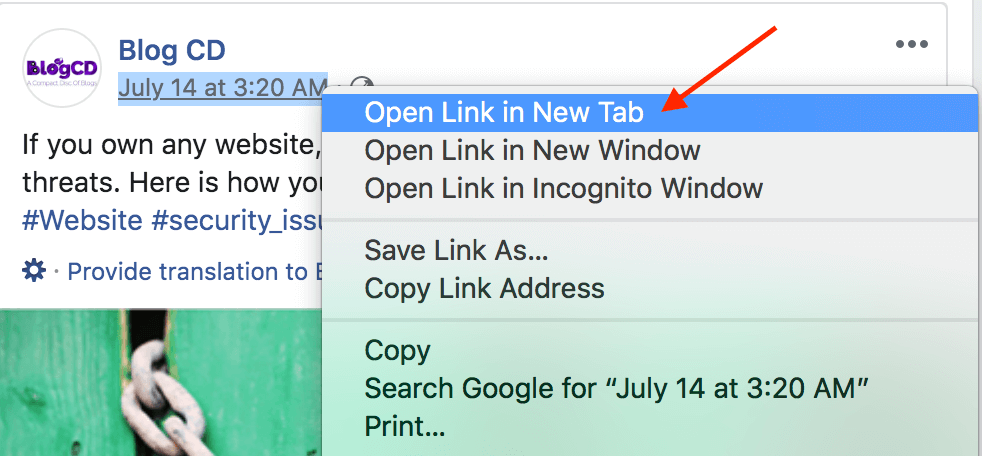 Or, you can do the same thing in another way by clicking the fifth option from the dropdown list which is Copy Link Address. by clicking the Copy Link Address, you can copy the Facebook post link URL.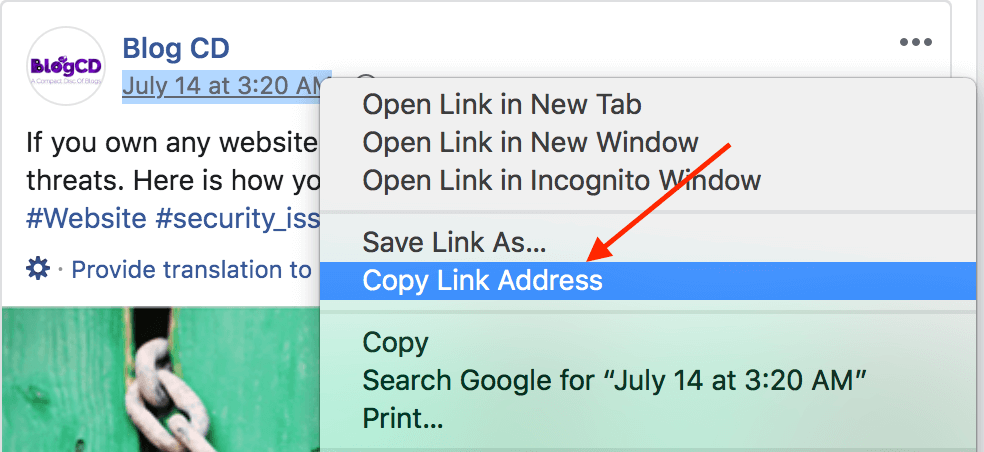 Then you should paste it to another new tab. You will see the same result by was slightly different, only the post you wanted to share will be displayed specifically. Here is another screenshot for your better understanding.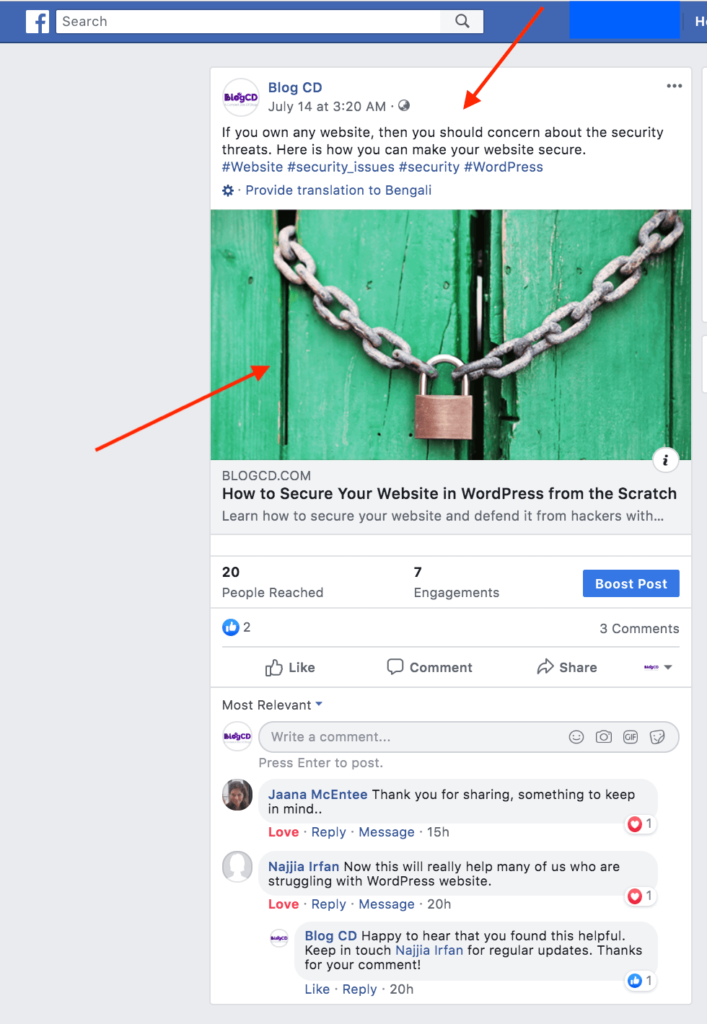 This is how you can share a Facebook post link URL to any group or anyone. I hope this mini-tutorial helps you to understand how to find and share the Facebook post link URL to others and how to open that specific post on another new tab. If you want to share anything regarding social media, feel free to share by leaving a comment below. I would like to cooperate with you shortly.