Look at the featured image for this post.
I snapped that image deep in the jungles of Malaysia. Note the thick foliage, seemingly impossible to penetrate unless you arm yourself with a seriously sharp machete. Talk about humid! I recall sweating like a pig that day. My wife and I spent a month on the island of Penang, Malaysia. We decided to hike through the jungle one day to enjoy nature. Goal achieved. But goodness; observe the thick, dense tree canopy, the lush, expanding green by the forest floor and the overall thickness of the scene.
I imagine walking through this jungle directly – once you leave the path – would take many hours, even if you have a machete to cut your way through.
Blogging is like trying to walk through a thick, dense, inhospitable jungle, too, guys. I walk through the blogging jungle daily. True; blogging is easier for me now because I have some skills but the journey pushes me well outside of my comfort zone again and again because blogging is no joke.
Hey; do you have a skilled, capable blogging mentor to get YOU through the blogging jungle? Does your blogging mentor really know their stuff? I have some awesome blogging leaders who I follow. I never could succeed unless I followed advice from skilled, knowledgeable pros who know their stuff inside-out. The blogging jungle is thick with fears, limiting beliefs and all types of obstacles. Critics wait around the corner. Writer's block tries to stop you dead in your tracks. Some days, you just do not feel like blogging. But edging into the jungle feels easier if you follow a skilled, genuine, compassionate mentor who knows and teaches the basics of successful blogging: create and connect and monetize, for a long time.
For me, the most brutal part of moving through the jungle has been the LONG TIME part. Do not get me wrong; I love blogging. But human beings – as bloggers are wont to be – sometimes have a terrible time doing the right things with the right energy for 15,000 hours. I have blogged for roughly 15,000 hours. Most human beings consider blogging for 15,000 hours a long time. Imagine the blogging jungle I had to wade through in order to be the blogger I am today. No one succeeds unless bloggers put in the time, and no one puts in the time unless they edged through the blogging jungle every single day of their lives.
Skilled, compassionate mentors reminded me again and again; good things take time. Relax. Be patient. Be persistent. Promote yourself. Promote other bloggers. Share your gifts with the world. Be with fear. Face and feel fear. Proceed. No one succeeds unless 1 or 2 skilled mentors help you find your way through the jungle. I had to follow a map to get through the jungle in Malaysia, above. The mapmakers were in essence, mentors, totally skilled, aware and knowledgeable of jungle terrain. I followed mentors who helped me along the path through the jungle.
Expect to follow mentors to pull you through the difficult jungle path from time to time, blogging-wise. Mentors know how to succeed but you better follow mentors who REALLY know their stuff. I wrote 120 plus eBooks to help you with the knowledge I accumulated. I intend to help you know your stuff, inside-out.
For example, I have been interviewed on top blogs. I wrote an eBook to help you get interviewed on top blogs. I turned around and put my knowledge into an eBook for you to buy, enjoy and land features yourself. I have been through the jungle. I am here to guide you through, as are many other blogging mentors.
---
If you haven't joined Allrounder Blogging Community yet, do join ASAP and follow us on Twitter and Facebook to get exclusive content on a regular basis.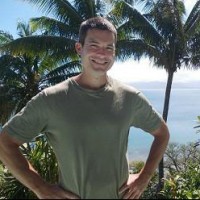 Ryan Biddulph
A Blogging Geek from Paradise.
Ryan Biddulph inspires bloggers with his 100 plus eBooks, courses, audiobooks and blog at Blogging From Paradise.