I pulled back with my guest posting campaign roughly 3 months ago.
But since I am open I fired up the Blog CD backoffice and wrote this guest post today.
Being open lets you seize opportunities vibing with your intuitive pulls. Being rigid closes you off to opportunities for growth.
Humans seem to be dynamic creatures. We seem capable of much in terms of having fun and helping fellow human beings. However, the majority of bloggers close themselves off from success by being closed-minded. I could claim I may never guest post again since I felt such a nudge 3 months ago. But being open urged me to write and publish this guest post today from gorgeous Panama. See the featured image? This is my home office view now.
Being open keeps you:
flexible
open to opportunities
generous
trusting
helpful
nimble
chill
knowing
in a largely rigid, rule-based blogging world. I routinely break some blogging rules solely because life is change. Rules appear to work well one day but the next day presents a different story. 5 minutes ago I appeared to vibe with no more guest posts on a series of blogs. But 2 minutes ago nudged me away from this intent.
Writing and publishing this guest post energized me. I also intend to open up by mentioning fellow pros like Janice Wald and David Boozer via guest posts, too. Moving away from that approach felt good months ago but nudging back to spreading the word feels better now. Janice and David are both open bloggers; each freely shares their blogging knowledge and also promotes other bloggers freely. Do you wonder why each blogger succeeds?
Being open prospers you. What seemed impossible becomes possible, then probable, then a certainty, once you open up to opportunities around you. But being open forces you to face fears goading you to be closed off to life. Pay close attention to humans; most people close themselves off from opportunities since fear in their mind appears to scare them into being closed. How can you grow if you close yourself off from growth opportunities? I write and publish guest posts and blog posts because I open myself to these ideas and activities. Any traffic or profits finding me through growth opportunities flowed my way based on my openness.
On the flip side of things, failure finds closed bloggers. Bloggers who struggle rigidly reject growth opportunities. When was the last time you rejected a guest post or interview offer for some fear in mind? Carefully review each rejection. Assess each fear. Observe your blog traffic. Do you routinely reject opportunities guaranteed to boost blog traffic? Step away from a closed mindset. Move into an open blogging mindset.
I am hardly open to everything and everyone since fear dances around in my blogging mind. However, I vow to be open to as much blogging-wise as my mind can seem to handle. I love to help. I happily help. The more I help the more life expands before me. But being open unearths fears in my being. I dislike facing fear since facing fear feels uncomfortable. But I know no other way of accelerating blogging growth because all growth sits behind fear.
Tips for Being an Open Blogger
spend time in quiet daily; observe, face, feel and release fears in mind promoting closed-mindedness
surround yourself with open-minded bloggers to learn of their ways
exit your comfort zone frequently
face fear routinely
assess the benefits of being open; observe increased blog traffic and profits experienced by open bloggers
relax your mind to dissolve the closed-minded barriers plaguing bloggers
assess the penalties, struggles and failures of being closed-minded
seize opportunities for growth, pronto
hang out in areas where opportunities seem to flow to you freely
conquer your fears of failing and wasting your time
blog mainly for fun!
Resources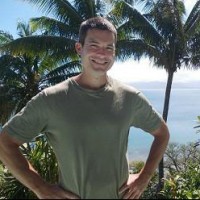 Ryan Biddulph
A Blogging Geek from Paradise.
Ryan Biddulph inspires bloggers with his 100 plus eBooks, courses, audiobooks and blog at Blogging From Paradise.