Are you so much concerned about choosing the best offline password managers?
A password manager is a software app you can use to store and manage your passwords for the security and protection of your various online accounts. Password managers store your passwords in an encrypted form. They also enable secure access to all information concerning your password through the help of a master password.
With the application of password managers, you can maintain a large number of passwords and various account information. The log-in details of your various accounts are stored in these apps and are automatically put into the forms.
This makes it impossible for hackers to log in and also makes it easy for you not to rack your brain to remember so many passwords. Everyone that uses the internet knows how imperative it is to secure their passwords.
When passwords are exposed to the prying eyes of hackers and cybercriminals, the privacy of internet users becomes vulnerable. This means these hackers will have unrestricted access to your private matters, such as email, bank details, credit card, etc.
This is why it becomes necessary that you should have an application that can manage and safeguard your password, to avoid unnecessary intrusion by hackers.
A password manager enables you to keep a record of your passwords without passing through the stress of memorizing them. Some of these password vaults can also provide passwords for you in a blink, and at the same time secure all your private data.
The above-mentioned attributes are significant for online password managers, which store your sensitive information in the cloud or on your device, which is invariably connected to the internet.
With this feature, you are still required to log in with a master password which you need to remember offhand in order to sign into the app that holds all other passwords of yours. Conversely, an offline password manager preserves your passwords and is disconnected from and off the internet on a secure card.
When your passwords are removed from the internet, your passwords can never be accessed by hackers no matter where they operate from. Your passwords can only be accessed by you because it is not connected to the internet. This article seeks to highlight the best offline password managers in recent times.
But before we delve into the crux of the matter, we need to understand why offline password managers are necessary.
Why Use Offline Password Managers?
An offline password manager is defined as "security software that creates intricate passwords upon request. It helps recall difficult passwords and can be used to store all the passwords to your online forums and social media accounts."
Offline password managers can encrypt and store many passwords to protect your privacy. It enables complex numbers to be recovered through encryption and the management of any number of passwords simultaneously. The reason for encryption is to prevent hackers and cybercriminals from accessing the passwords, but you being the owner, can access them.
Generally, password managers enable you to recover the most complex passwords which are used to protect your vital credentials such as banking, credit card logins, passwords, and usernames. Times are gone when you have to rack your brain to remember a few passwords for different accounts.
You inadvertently invite trouble when you recycle a handful of passwords across all your websites. When you do this, it is possible that somebody might already be in possession of your password.
When you use passwords that are easy to remember, it also becomes easy for computers to guess. It becomes a problem because it is the same computer devices that hack the passwords of human beings.
For this reason, password managers become relevant because they make your accounts to become more secure and easier to manage. They can decrypt and encrypt your weak passwords into terrific ones. All you need to do is to remember the master password, which can be cloud-oriented or stored on your devices.
These attributes can be said to be particularly significant for online password managers. The downside is that online password managers are connected to the internet and anything that is connected to the internet can be hacked.
In contrast, offline password managers enable you to store passwords without an Internet connection. They contain many security features which protect your password database from hackers and virus infiltrators. The need for offline password managers arose because of the limitations of online password managers.
For instance, if your master password is hacked online, the hackers may access all your passwords without your knowledge. Secondly, if the online password manager you are using is compromised, the passwords of everyone using the service are prone to risk.
The truth is that you are susceptible to the control of anyone in charge of the security of your passwords. But for the offline password manager, your passwords are stored and disconnected off and from the internet on a secure card. This connotes that your passwords can never be accessed by hackers no matter where they operate from.
Your passwords can only be accessed by nobody, but you. Offline password managers are more relevant because the means of storage make your passwords more secure than the online type since your passwords are stored on a card and can only be accessed by you.
Best Offline Password Managers in 2022
Now let's delve into some of the best offline password managers in 2022.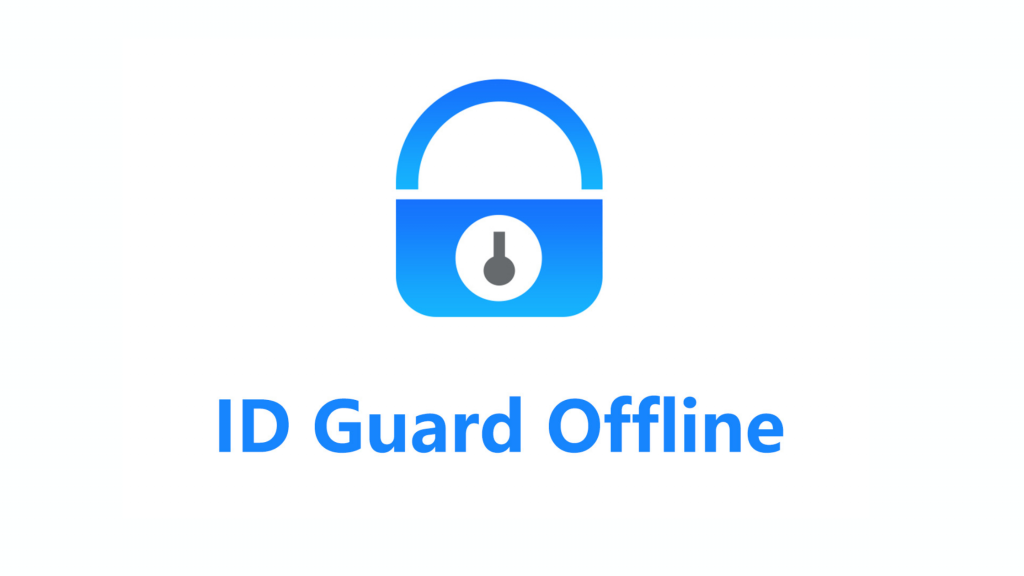 Id Guard offline is a complete offline password manager that cannot connect to the internet and does not have internet permission. It stores all your data locally on your phone and your data is under your control. Your data cannot be uploaded to the cloud secretly.
Id Guard offline enables you to restore your password in case there is a switching of phones or accidental loss. If there is any cyber attack, it protects you from leaking passwords and it does not require you to sign up, log in nor expect you to disclose your personal information.
With ID Guard, your passwords are protected by a security chip. It is convenient and easy to use. The security chip protects all your data. You can add an account with just one tap. It's very fast and efficient and comes with custom logos and custom tags. There is an autofill and a one-time password (OTP) authenticator. The OTP authenticators are great and the company provides a free version of the ID Guard offline password manager.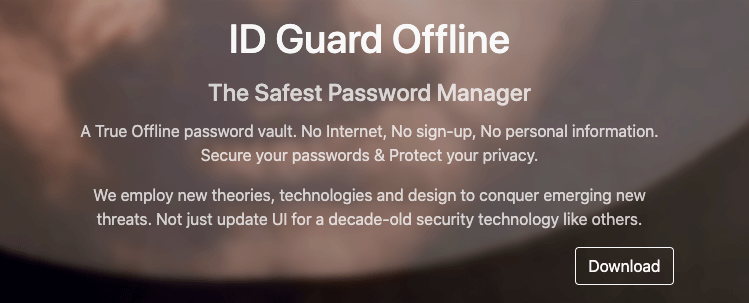 It has customized templates that hold information about account security. There is a provision for multi-tag. In case you find it difficult to choose a category, you simply add all the tags you like. Id Guard is a strong password generator. It generates new passwords by providing new password options with just one click.
You can back up and restore your data on your smartphone securely. That's why you don't need to worry about forgetting your passwords. ID Guard also saves you the hassle of importing your passwords one by one. It can import passwords in Chrome CSV, Edge, Firefox Safari, and their zip file format easily and fast.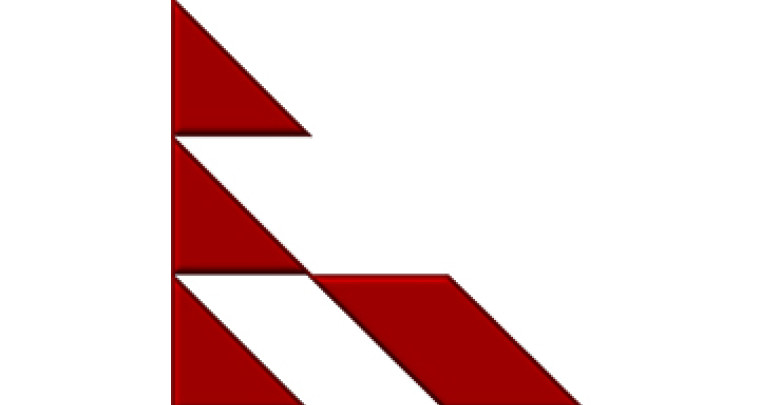 Password Safe was designed by Bruce Schneier, a security technology expert. It is a safe and reliable online password manager. What makes Password Safe quite reliable is because it saves your password in encrypted form, which gives no room for anyone to discern the content.
It is a free open source software that takes just minutes to be installed in Windows 7 and comes with more than 5 million downloads. Because of its simplified and convenient feature, Password Safe enables you to create easily and safely, a secure and encrypted username and password list.
With Password Safe, you only have to create and remember a single, master password of your choice which you can use to unlock and access your entire username and password list.
As a user, writing lists of passwords on a piece of paper, or storing as a text on paper in your system is quite unsafe and may make suspicious people around you to view it.
In the same vein, using the same password at various times over different systems and websites is likely to bring unpleasant consequences and may lead to a situation where if someone happens to know one of your passwords, he or she has known all the passwords of your various devices and may likely have access to your system, email, finance, business, and work.
Password Safe is one of the best open-source managers. It can allow users to store all passwords in a single, safe and secure database, or alternatively, it can create many databases for different purposes, for example, databases for work, business, and other, personal use.
Each database is independent and movable and can be used on many systems as long as the same versions of Password Safe are installed. All the databases are encrypted with an encryption key derived from the master password. However, the master password is not kept in the database.
A safe, secure, and convenient offline password manager, Password Safe alerts users whenever they use the same password on more than one website. It allows you to encrypt the passwords to your Amazon, email, and various membership accounts making use of the finest security algorithms.
It comes in a portable version that is compatible with Windows 7 and is also available on Windows, Linux, and Mac OS. Password Safe is available in many languages such as English, Italian, Russian, Chinese, Korean, and German. When your data is stored on Password Safe, you need to remember the application password which is also the master password.
It does not need an internet connection, because it works offline. However, since it does not use the internet, you cannot synchronize your data with multiple devices. According to the testimony of a recent user, Password Safe, "is an excellent, reliable and easy-to-use product." Another user confirmed that" your automatic backup just saved my butt."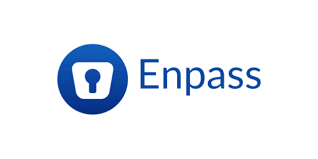 Enpass is one of the most trusted offline password managers that do not store your passwords, credentials, or other private details on its servers. It comes with a secure vault used to log in your private details.
Enpass provides unrivaled data security and ensures complete encryption with the AES-256 bit. It enables the synchronization of your data between your devices through your cloud accounts without connection to any server.
It has multiple vaults which make it possible for your different data to be stored in separate vaults. For example, personal, business, family, and work data are stored in separate vaults.
There is a provision for password autofill which makes passwords to be auto-filled in supported browsers with just a single click. Biometrics are used to quickly unlock and access information, using the desktop version. You can import your passwords from other software to Enpass.
With Enpass, you cannot continue to be locked out of your account or fiddle to reset passwords all the time. All you need is to remember your master password and leave the rest for Enpass. It can check old, weak, and compromised passwords, and also access information on your computer and mobile devices.
Enpass can synchronize your data between your devices through your cloud accounts or "cloudlessly" through Wi-Fi. Perhaps, you would like to share passwords between your friends and family members, Enpass is always there. It does not have access to store your master passwords or any of your encrypted data. You can move for authentication with a key file.
In terms of pricing, you can access, Enpass for free with a limit of 25 items and one vault. The premium version can be subscribed to, using the in-app purchase.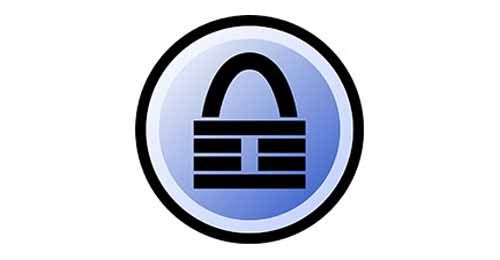 If you are looking for a more secure way to store your passwords, you may want to consider using a Keepass offline password manager. It's been in the market and serving for fourteen years. This password manager allows you to store your passwords offline so that they are not susceptible to online attacks. KeePass also offers a variety of features that can help you keep your passwords safe, such as password encryption and password recovery.
This password manager can store passwords for Windows log-in accounts, online banking, and email address. You can convert your passwords into your preferred formats such as CSV, HTML, TXT, and, XML. Overall, if you are looking for a more secure way to store your passwords, you may want to consider a KeePass offline password manager. This manager allows you to store your passwords in an encrypted format on your computer, which makes it much more difficult for someone to hack into your account.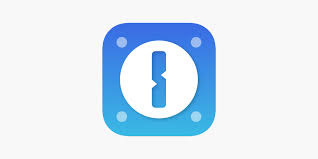 One Key is a security tool that stores and manages your passwords in an encrypted database.
If you are looking for a way to increase your online security, then consider using a password manager. Password managers can help you create strong, unique passwords for all of your online accounts and then store them in an encrypted database. This way, you only have to remember one master password to access all of your other passwords. OneKey Offline Password Managers is a great option for those who are looking for a security tool to help them manage their passwords.
There are a few different types of OneKey offline password managers. The most common type is a software program that you install on your computer. There are also web-based versions that you can access from any computer with an internet connection. OneKey offline password managers can also be used on mobile devices.
Before Ending …
There are a few reasons to consider an offline password manager. The first is security. If your computer is ever breached, an offline password manager means that your passwords are safe. Second, convenience. An offline password manager can be used on any computer, without the need to be connected to the internet. Finally, cost. Offline password managers are often free or have a low monthly fee, making them a more affordable option than online password managers.
There are a few key things to remember when using an offline password manager. First, use a strong master password to protect your database. Second, make sure to encrypt your database before storing it on your computer or any other device. Finally, consider using a cloud-based backup service to keep your passwords safe in case of a computer crash or other data loss.
Password managers are a great way to keep your passwords safe and secure. With an offline password manager, you can keep your passwords safe and secure without having to remember them all! With the Best Offline Password Managers, you can easily and securely store all your passwords in one place. With this app, you'll never have to worry about forgetting your passwords again!
Final Words
The best offline password managers are reliable and secure. They can also be used to share passwords with others, and they offer a variety of features. However, they can be expensive, and some users may not want to pay for a password manager. Overall, the best offline password managers are a great way to keep your passwords safe and secure. There are a variety of free and paid offline password managers available. If you are looking for a reliable and secure password manager, it is important to do your research to find the best one for your needs.
There are a few other password manager options available that did not make this list. However, these five are the best of the best when it comes to offline password managers. Each one has its own set of features that make it unique and valuable in its own way. It is important to choose the password manager that is right for you and your specific needs. I hope, this article helps you to choose the best password manager for serving your purposes. If you still have something to share; please, feel free to share in the comment box below.