Community. Every blogger wants to build a loyal community.
But where do you start?
I have seen way too many bloggers struggle to attract one reader, let alone a large, loyal community of readers who follows their blog regularly. I struggle to build a community for quite a while because I obsessed over numbers and largely ignored people. This was a foolish mistake because people follow blogs, not numbers. Numbers cannot do anything because numbers are inanimate objects. People, on the other hand, can do amazing things for you and your blog if you show them, love.
We all begin at zero. But sometimes, new bloggers believe that bloggers with large, loyal tribes began blogging with the said tribe. This is not true. Every blogger starts at zero. Build a community by following these simple steps.
Before we discuss the steps it's important to know why you want a loyal blogging community. First off, loyal tribes expand your presence while you sleep or eat or spend time away from the computer. I typically see 10 to 20 retweets or more after waking up in the morning. Why? I befriended these folks through my generosity and they became part of my loyal blogging tribe.
Tribes grow your blogging business through referral marketing. Word of mouth marketing is the strongest business builder on earth. People trust their friends implicitly. Communities trust their bloggers implicitly. If an established, a professional blogger is part of your tribe you better believe that some of their following will follow you, buy your stuff and hire you.
Ways Build a Loyal Blogging Community
Following these tips will make you able to build your community.
✨ Stay on Topic to Gain Trust
The world loves specialists. The world does not love generalists quite as much. Stay on topic to build a loyal blogging community who knows what to expect from you. By staying on the topic you condition readers to see you as an expert in a specific, single niche. Do not stray off-topic or else you will confuse your readers. Readers returning to your blog day after day or week after week feel loyal to you and trust your expert status. Cover a single topic. Be seen as a credible authority in a single niche. Gain loyalty by staying on the blogging topic.
✨ Treasure Your Biggest Fans
Treasure your biggest blogging fans. This was one of my biggest blogging mistakes for a very long time. Readers would buy my eBooks and publish positive reviews but I would not give them the bulk of my attention, energy, and love. Lesson learned. Now I take care of my most loyal readers, loving fans and persistent customers and clients. They take care of me and keep following me day after day, week after week, month after month and year after year.
Thank your biggest fans through social media, email and through blog comments. Go to where you are loved because where your attention and energy goes, grows. Listen to feedback from loyal readers. These people will refer you to like-minded friends, growing both the loyalty and size of your blogging community.
✨ Help Bloggers Build their Communities
Does this concept seem confusing to you? Most bloggers never build a loyal tribe because they go, Lone Wolf. Huge mistake. Much of my blogging community followed me because I supported them by promoting them, endorsing them and commenting on their blogs. The easiest way to earn loyalty is to show another blogger's loyalty. This is so incredibly simple but way too many bloggers are self-centered and never tap into this immense power.
Promote other bloggers on your blog. Promote other bloggers through your social media. Comment genuinely on other blogs. Allow friendships to form. Blogging buddies will become loyal members of your blocking tribe. Give freely, receive easily. Make this your blogging mantra.
🎁 eBook
Do you want to build a loyal blogging community but feel lost?
I wrote an e-book to help you build a large, loyal blogging community.
 Buy it here: 6 Tips to Grow a Rabidly Loyal Blog Community.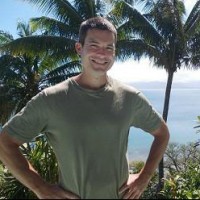 Ryan Biddulph
A Blogging Geek from Paradise.
Ryan Biddulph inspires bloggers with his 100 plus eBooks, courses, audiobooks and blog at Blogging From Paradise.
---